Friday, June 10, 2022
PoptropiCon Ep. 2: Spoiler Alert Is Soon to Be Available For ALL PLAYERS!
Gear up, Poptropicans! There's fantastic news to share today, hot off the presses! 📰
Starting next week, PoptropiCon's previously members-only installment, Episode 2: Spoiler Alert, will be opening up to all players! Everyone is officially invited into Poptropica's hottest event on desktop and mobile – no ticket needed. Not that it ever stopped us before…  🎟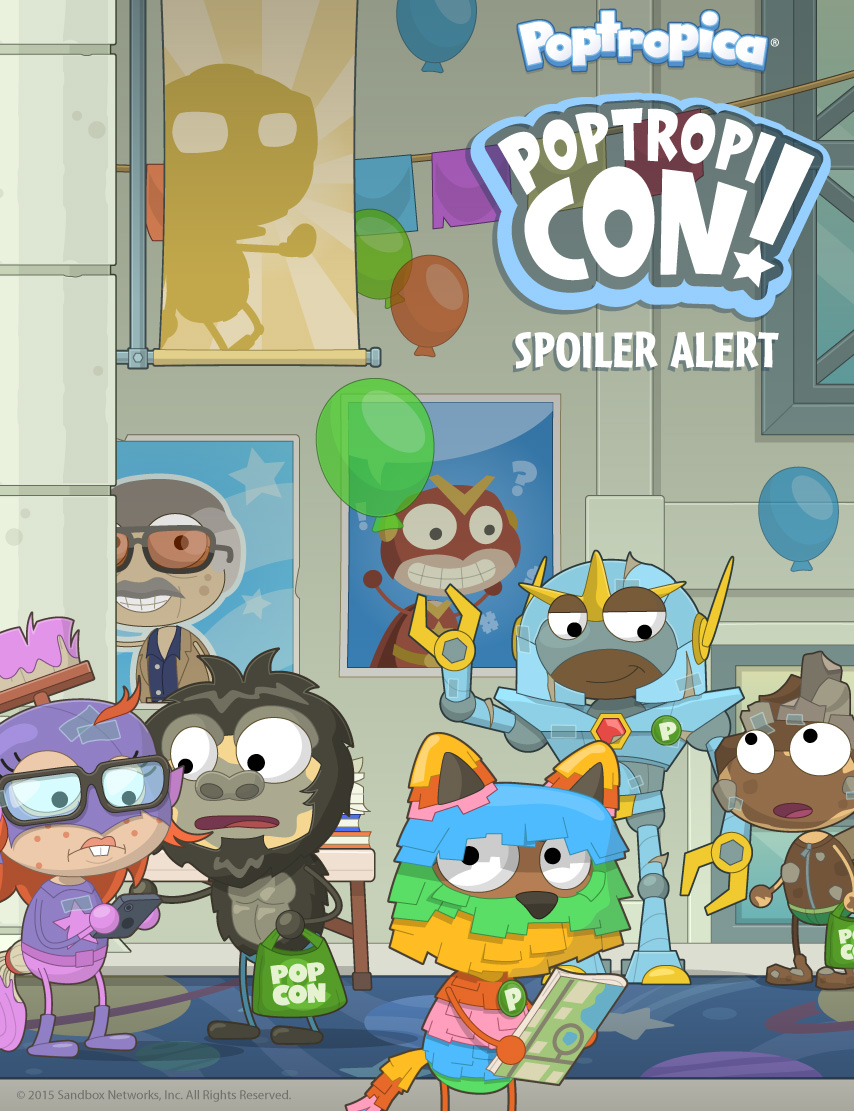 Now that we're all finally past security (one way or another), let's continue the story where Ep. 1: Line Starts Here left off. Inside, the convention is in full swing!
The event's jam-packed with superfans and cosplayers, all trying to get in on the festivities. PoptropiCon is the perfect place to enter costume contests, compete in card game tournaments, and mingle with industry bigwigs. But perhaps event's most anticipated highlight? The chance to get the inside scoop on the latest fandom happenings! 👀
Word of advice to all convention goers – expect the unexpected. You're not the only one looking for insider information. There's no telling what can happen when the world's biggest celebrities and superheroes are involved. 
---
Who's hyped to set foot inside PoptropiCon? Mark your calendars – Episode 2: Spoiler Alert will be available to all players beginning next Wednesday, June 15th! 🥳
This episode was among the most requested conversions to be shared with the entire community. Could there be more episodes on the horizon? Only time will tell! In the meantime, share your excitement with your fellow Poptropicans in the comments section below.👇📣