Monday, March 14, 2022
Store Update: Gearing Up With St. Patty's Day Pet Pairings ?
Greetings, Poptropicans! Hope you had a stellar weekend. Let's pop right to it!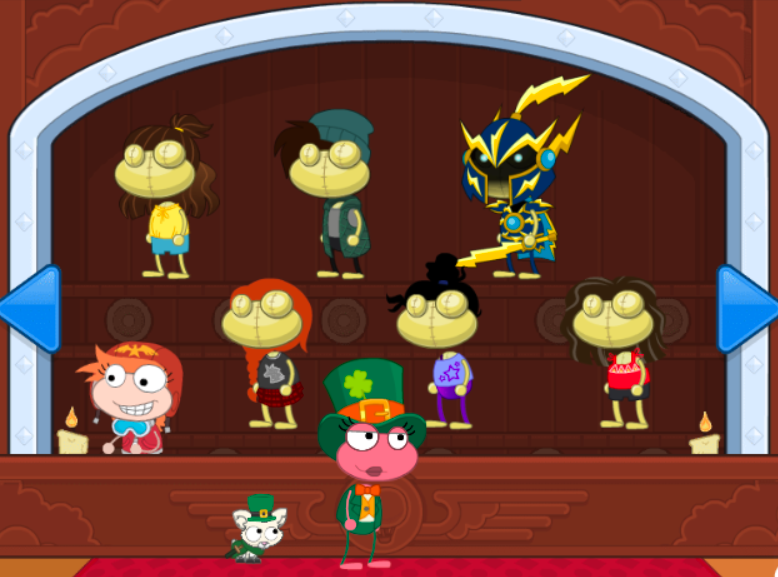 This week's store update is a short and sweet one. Spring store items have been aplenty throughout March and this week is no different. Alongside the green gear and spring styles available for your Popsona, Adventure Outfitters also restocked matching accessories for your pet followers.
ICYMI, Thursday is St. Patrick's Day – prepare to step into the limelight! Be sure to add some green to your outfits to prevent a pinch! While you're at it, put your pet in a green get-up for a cute pairing. Head to the pet section to add the Clover Face (75 credits), Leprechaun Hat (75 credits), Green Dino (75 credits), and Green Cloak (75 credits) costumes, among others. ???
If you haven't shopped for green clubhouse items, Adventure Outfitters still has the seasonal swag in stock! All players can snag March's all-green collection, including a Basket (75 credits), Vanity (200 credits), Balloon (75 credits), Skateboard (200 credits), Soccer Ball (75 credits), Soda Can (75 credits), and Telescope (200 credits). Bling out your clubhouse with the entire emerald ensemble!
That's a wrap for this week's store update. Enjoy St. Patty's Day, y'all! Clover and out. ?