Friday, March 25, 2022
Fraggle Rock Returns with Free Prizes and Fraggle Fun! 🧗‍♀️🕺
Happy Fri-yay, y'all! ICYMI, a special Fraggle Rock event just popped up on the map!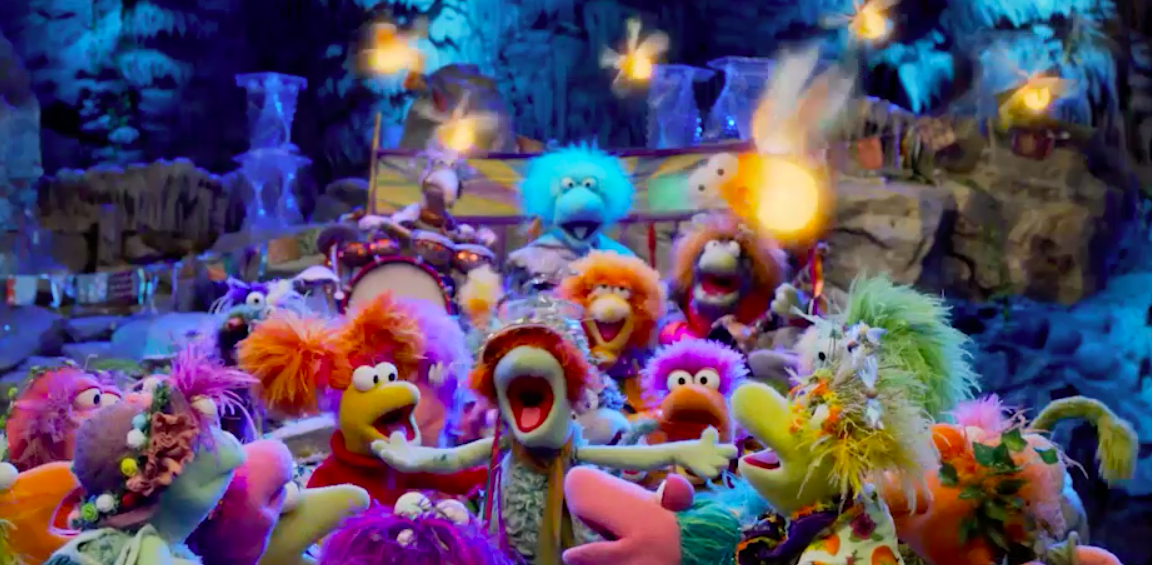 Join the gaggle of Fraggle Muppets on their lively journey "Back to the Rock" for an adventure through the caverns! Gobo and Uncle Matt are searching for someone strong and brave for an important task – are you up for the challenge? Travel to Fraggle Rock straight from Home Island or use the map to get started.
Uncle Matt and Gobo need help retrieving the missing backpack from the Crevice of Solitude. You'll have 2 minutes to dash across the garden, but be sure to avoid the hidden Gorgs and dangers along the way!
Once you've evaded the Gorg's grasp, and reach the opposite end of the garden, you'll spot Gobo's missing backpack hanging from the branch. Congrats, you won!
As a reward for your efforts, you'll receive 2 FREE prizes: a Doozer Follower and a Be Red! Costume! Equip the Doozer Follower for a jet packed friend that'll fly with you anywhere. Add the Be Red! costume to switch up your 'sona's style with giant red poof balls, a red turtleneck, and a poofy tail to match!
Once you've completed the challenge, continue the Fraggle fun with catchy choruses and hilarious (mis)adventures on Apple TV+!