Monday, February 14, 2022
Happy Valentine's Day, Poptropicans! 💘
Hope you're having a day just as sweet as you are! Send one of our poppin' Valentine's cards to your loved ones to show 'em just how much you care!  There's no doubt in my mind that you have tons of better ideas for valentines – share your card ideas and puns in the comments section below! 👀💘
Also in the news, Adventutre Outfitters' inventory has been updated to include some of your familiar favorites! Stop by Home Island's store to add the Heart Knight costume (300 credits) and Stylin' Outfit (250 credits, members-only)!
Go all out for Valentine's Day! Combine fashion and fighting with the Heart Knight's pink armor, face shield, cape, and sword! 💪  The Stylin' Outfit is a laid back look, perfect for any occasion! The costume's simple white tank and jeans are accessorized with patterned sunglasses, long necklace, and a cold drink! Stylin' and serving up a look!
While you're at it, browse the pet section to scoop up any critter costumes you might've missed! Match your pet's look with your Popsona's shades, add a cozy sweater, or combine costumes to create a memorable pet look!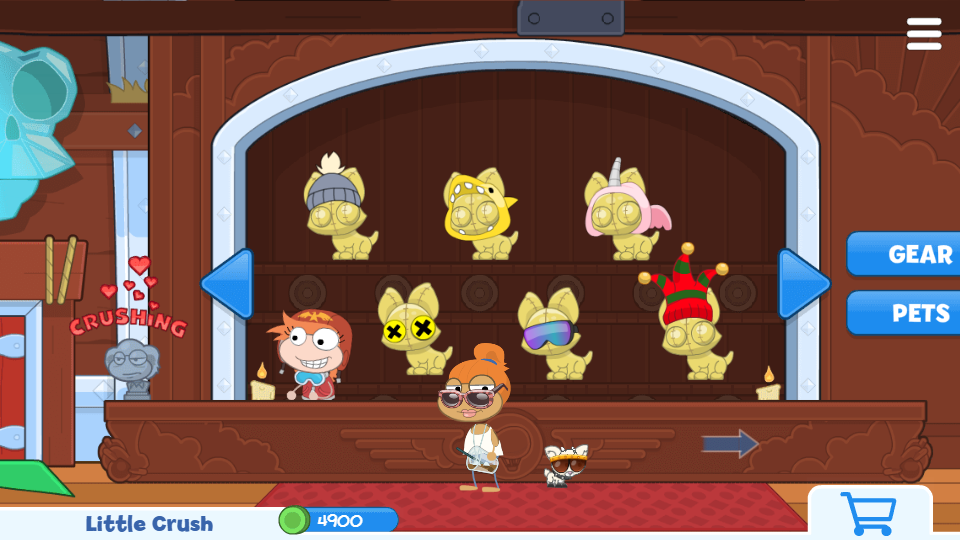 Don't forget! February's costume contest ends THIS WEDNESDAY, February 16th, at 8pm PST (9pm MST, 10pm CST, 11pm EST). Make sure to enter your outfit designs through the submissions page before the deadline for the chance to see your original work in the game!
Good luck to all!! 💃🕺