Friday, October 1, 2021
LOL! You're in for a surprise! ??
LOL Surprise and the Outrageous Millennial Girls (O.M.G.) are hosting a scavenger hunt mini game in Poptropica! 
Enter the mini game by using the map or traveling to Time Tangled Island. You'll come across Royal Bee and her friends inviting you into the House of Surprises. Royal Bee challenges all newcomers to find all the surprises hidden in the OMG house. Think you can do it? ??
A special scavenger hunt to search for surprises in a huge, trendy beach house? Don't have to ask me twice! Let the games begin!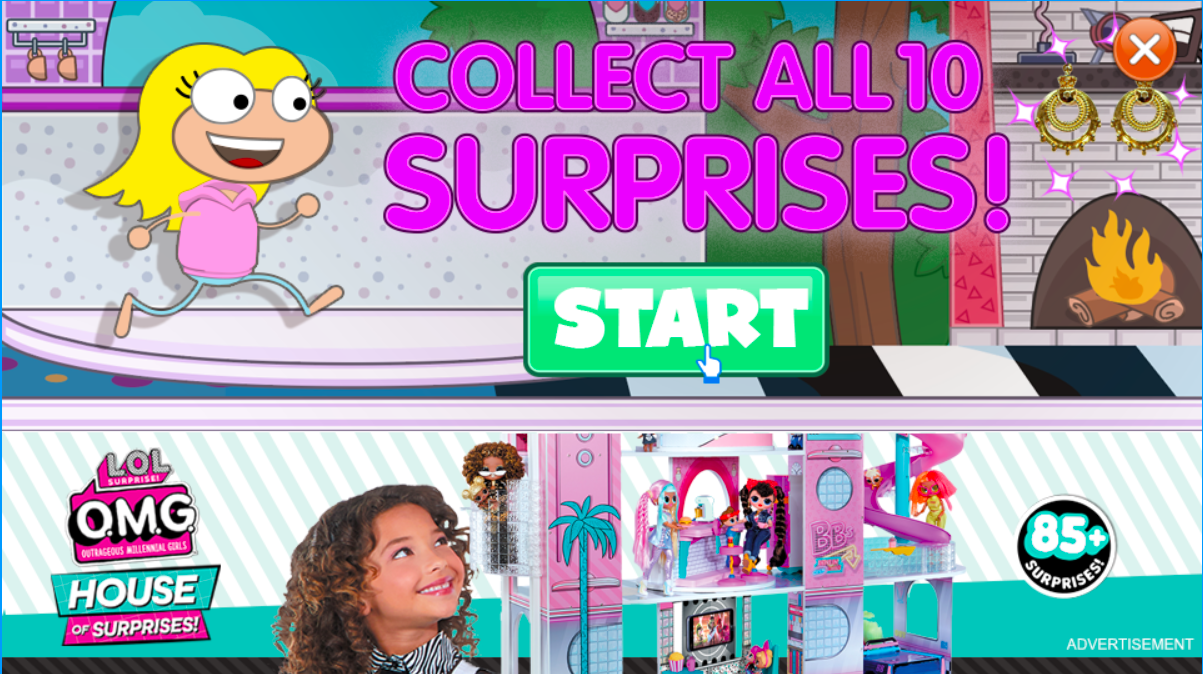 Start your search for the glittering surprises all throughout the house. You're welcome to stop for a chat with the other OMG girls, marvel at the sunset, or admire the mansion's décor, but don't forget to keep your eye on the stopwatch!
Once you've scoured the house and located all 10 mystery items, you've won! As a bonus, the OMG group reward you with your own surprises! 
Dress to impress and outfit your Poptropican in the Royal Bee and Lady Diva costumes! Not to mention, what's a better accessory than a Party Cruiser?!
The LOL Surprise mini game will only be available for a limited time! Befriend the Outrageous Millennial Girls and visit the House of Surprises mansion. Take on the challenge and find 10 mystery items in the house to earn your special rewards while the OMG squad is here! ⏳