Thursday, September 9, 2021
The Baron's Red October costume contest is coming to a close! ?
Not only is this month's costume round a special Halloween installment, but the Baron's Red October event is especially exciting because the contest won't just have one lucky winner… THERE WILL BE SIX! Design your own unique costume idea for the chance to be one of the six winning costumes offered as free, limited time items within the game itself! Your odds are better than ever.  To participate in the Baron's Red October event, please enter your costume designs by this Tuesday, Spetember 14th, at 8pm PST through the submissions portal. The deadline is only 5 days away!
As a reminder:
Your costume submission should be original.

Get creative! Look for inspiration in your favorite looks that you can put your own spin on! From TV/film, your personal wishlist outfits, career uniforms, and celebrity sightings, you can design just about anything! Just make sure to put your own twist on it!

Costumes may also include accessories and special powers.

While designing your entry, be sure it can be reproduced as a Poptropica Costume

. Avoid including tiny details would be hard to recreate or using previous store costumes. Where's the fun in that?

Do not include any personal or identifying information.

There is a 3 entry maximum per person each month.
Perhaps you're in need of a little inspiration? Here's a sneak peek of just a few contest submissions we've received from your fellow Poptropicans that might give you the kick start you're looking for!
by Pink Singer
"The Tragic Puppet" by Smart Sinker
"Hungry Kung Fu Warrior" by Shiny Fang
"The Invisible Man" by Gentle Carrot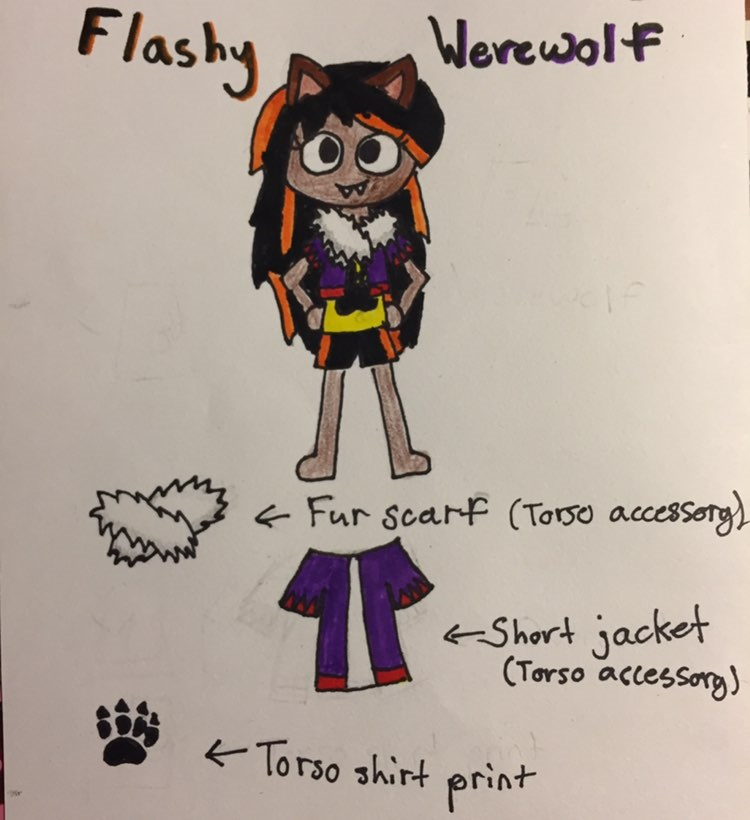 "Flashy Werewolf" by Neat Gamer
But don't be discouraged if you're unable to enter the Baron's Red October contest or your design was not chosen this month! Poptropica is hosting new rounds of costume contests every month – there's no shortage of ways you can visibly contribute to the game! Each month is another opportunity to see your artwork brought to life and shared with millions of players within the Pop community!
Ghould luck, Poptropicans! ?